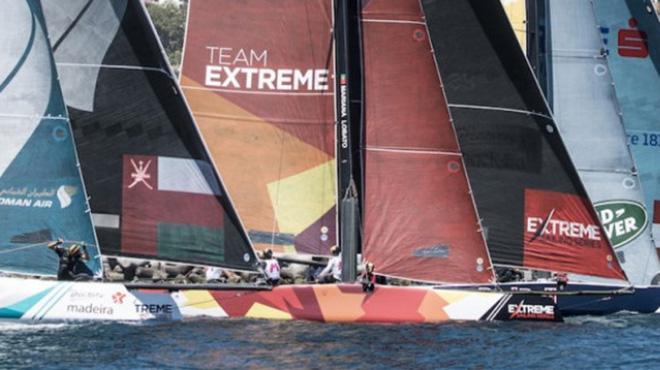 In July, don't miss the stage of the Extreme Sailing Series that is being held in Cascais. This competition has been described as the "Formula 1" of sailing.
Competing in this spectacular series are extremely fast catamarans manoeuvred by elite skippers who also compete in the Olympic Games and the Americas Cup. The regattas are held in a style known as "stadium sailing", either along the coast or inshore in city centres, so that the public is right on top of the action, sometimes as close as a mere five metres from the vessels!
This stage will be the fourth in the Extreme Sailing Series, that has other stages in Oman, Italy, Spain, United Kingdom, United States of America and Mexico.
Other informations:
Start Date: 05 July 2018
End Date: 08 July 2018
https://www.visitportugal.com/en/content/extreme-sailing-series
http://www.extremesailingseries.com/

Cascais